Director Mary Zimmerman has been a part of a wide range of theatrical productions over the years, from re-staging classic works to unveiling world premieres. In 2002, she won a Tony Award for Best Direction for Metamorphoses, an adaption of Ovid. The same year, she premiered a new opera with composer Philip Glass, Galileo Galilei, which she not only staged directed but co-created as librettist.
Since, she's created several new productions for the Metropolitan Opera that have stared Natalie Dessay, Renée Fleming, and Juan Diego Flórez. In 2013, she premiered a new, staged adaptation of Disney's The Jungle Book.
Recently, she visited the WFMT studios to discuss her production of Leonard Bernstein's Wonderful Town at the Goodman Theatre with Program Director David Polk. She also visited WFMT's sister station, WTTW, to speak with Phil Ponce on Chicago Tonight.
With such diverse experience as a stage director, we were curious to know some of her favorite operas. In all of the works Zimmerman selected, there's one common theme. "I like operas that give me a staging challenge, or where there's a world I want to see made manifest," she said. "So the music is a big part of it, but as a director, and particularly as a theater director, I love operas that give me leeway or opportunity to create a world."
"Most of these operas for me that I'm drawn to don't take place in, say, a specific hurch in Italy at a specific time, that you feel or I feel we should cleave to," she continued. "They more take place in imaginative worlds, and as a theater director, that's what I really embrace and like about them."
So, what are her five favorites? Watch the video below to find out! And don't forget to tell us some of your favorite operas in the comments below.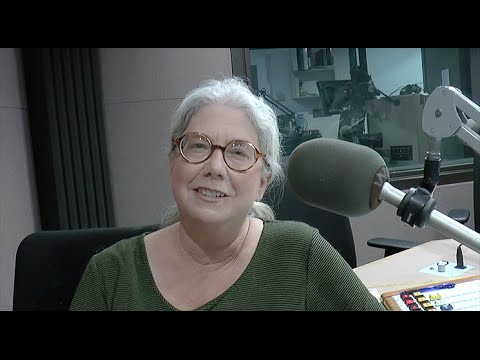 ---
Collaborative arts programming is made possible by the Richard and Mary L. Gray Artistic Collaboration Fund.
---