Chocolate goes with almost anything. But bullets? Singer Lila Downs explores the dark side of chocolate in her new song, "Balas y Chocolate" ("Bullets and Chocolate"), and album of the same name.
"We all enjoy this amazing candy all over the world, but in the countries that produce it, there's a lot of bullets and violence," she said in an interview from her home in Oaxaca, Mexico, which is currently dealing with the aftermath of violent clashes over the weekend that left 8 dead and over 100 injured.
"I think that my little six-year-old son inspired this song quite a bit because he has a passionate relationship with chocolate," she said, "the same way that probably most children do. I have been reading stories of children who leave Latin American countries that are cocoa producing countries, very important ones like Venezuela, Honduras, Ecuador, and Mexico."
"While following their stories, I wondered how I could make a tribute to these children and also talk about this issue? A lot of times these children have been deported form the U.S. and go back to their countries and then end up with fatal stories." According to SlaveFreeChocolate.org, millions of children, many of whom are victims of human trafficking, work in cocoa fields around the world.
Despite the dark themes in the song, Downs ultimately described it as festive and reflective. "I thought of this song as a refuge for myself to think about these issues. The lyrics say, 'Some people do work towards being an example every day for their community. In spite of all these bullets and violence, my love towards you will never diminish.' I hope that I give hope to people with this song."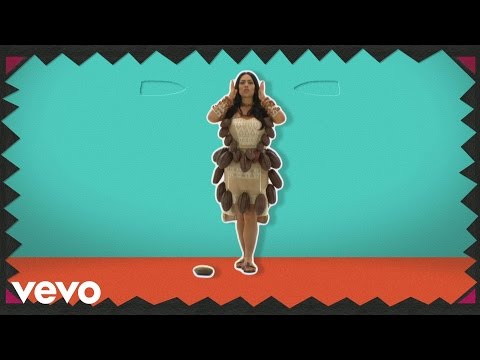 The entire album, Balas y Chocolate, Downs said, is "a metaphor about life and death and about appreciating this wonderful gift that we have. In a lot of Native American poetry in Latin America, we refer to life as a dream.  I think in the creation of all these songs for the album, we thought about creating a poem to the ancestors to, as my mother says, 'have a dialogue with the past and to ask them for help in our times.'"
Downs performs selections from her album with the Chicago Symphony Orchestra on June 28, 2016 at Symphony Center. Donato Cabrera conducts the program, which also includes Danzón No. 2 by Arturo Márquez.
Hearing Downs at Symphony Center may seem as unlikely a combination as bullets and chocolate. But, one might say that Downs herself is a combination of juxtapositions that on their surface seem contradictory, but ultimately make perfect sense.
Born in Oaxaca to a British-American father and a mother with Native-American roots, Downs grew up in Minnesota. There, she formed happy childhood memories, though also experienced shame and discrimination for the first time.  "I grew up in a wonderful community that was very plural, though there weren't too many Latinos," she said in a public talk she gave when visiting Chicago to receive an honorary doctorate from DePaul University.
"I remembered feeling uncomfortable because of the color of my skin and hair. Most people in Minnesota are of European descent. The real discrimination happens when you cross the border. The way the agents look at you and treat you is a unique experience." In Mexico, Downs also felt discrimination because of her background. "In Oaxaca they called me 'la hija de la india y el yanqui,' which means 'the daughter of the indigenous woman and the Yankee man.'"
In her journey embracing her identity, Downs said she had revelatory moments when spending time with the Trique (also spelled "Triqui") people. She describes them as "a native group in southern Oaxaca that is the most discriminated against but the most autonomous groups in the state, and also one of the most visible." She became fascinated by the visual ways in which the people express their history, "which goes back to the sun and the moon. I thought, 'This is language, and this is symbolism, and this is strength of woman. I want to be close to those things and figure things out through music.'"
Downs blends musical styles from many cultures and time periods to create a sound that is all her own. She also uses her gift for languages to create music that communicates to broad audiences. She has recorded songs in Spanish, English, Portuguese, and indigenous languages such as Mixtec, Zapotec, Mayan, Nahuatl, and Purépecha.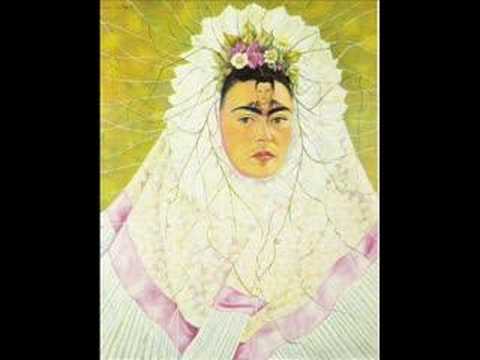 "La Sandunga," a song Downs will perform at Symphony Center, reflects Mexico's complex colonial history. "I started performing it when I was studying voice in the old days," Downs said. "The song was brought over to Mexico by the Spanish at the end of the 1700's and it used to be danced. It acquired some different lyrics here in Mexico that are pertinent to the politics of the time, but it also references motherhood and women."
By lending her voice to share Mexico's diverse cultures, Downs has become an inspiration to many people. But she finds the strength to inspire others because, she said, "there are many people who inspire me constantly, and there are people who face constant adversity and situations like the Orlando gay nightclub shooting."
She especially admires "women here in Mexico who have definite influence on the culture in spite of all odds in terms of their education. There is the great healer María Sabina whose practices are based on Mexican herbs and the knowledge of our ancestors here in Oaxaca. There's quite a bit of literature on her, mainly anthropological, but also some of it is artistic."
"There's another healer that I am also in touch with here, Enriqueta Contreras. She just wrote a book about healing and her knowledge of herbs. These are things that are very much alive in Mexico, sadly are not as well-known out there. Even in our country we have to fight to protect and teach people about how we have inherited this knowledge and that it still is out there and being nurtured."
Downs certainly practices what she preaches. She announces her presence in any room first with the scent of essential oils. "Wearing essential oils really helps my mood swings, which have been getting worse lately, and any other uncomfortable situations."
Lila also relies on the healing power of music. "I love to sing for people, and that helps with my mood swings too – especially folk music. Folk music is the mother of all music. It's the people's music.
"I am very grateful to express my views through the music. Music can make people confront reality and confront themselves. I certainly hope that my performance at Symphony Center helps people reflect on the times that we are living in right now and the contrasts we're living. I want them to leave learning something new about culture, life, and death."
Downs also visited WFMT's sister station, WTTW, and performed on Chicago Tonight. Enjoy her interview and performance below.
To learn more about Lila Downs, visit her website.
---
Collaborative arts programming is made possible by the Richard and Mary L. Gray Artistic Collaboration Fund.
---