"I never set out to be a singer," Jane Lynch confessed over a cup of chamomile tea in a Chicago café, "but I love singing. I've always loved singing. I'm not saying that I'm great at it, but I'm good enough."
A native of Chicago suburb Evergreen Park, Lynch said, "The minute I'm here," she said, "I'm overwhelmed with memories because I grew up here. This is where I became a young adult and a theater person. Every neighborhood has some kind of memory for me."
Some of her earliest memories are of making music at home. "I grew up in a very musical family. We weren't professional, but we all loved singing, and music was always around. My father was a great harmonizer and my mother was a great singer. So I came to music through love."
Lynch has most famously shared her love of music through her work on the hit TV show Glee. "I knew that if it made it through a season, it would have a rabid following," she said. "I didn't know it would be a phenomenon. But music is really powerful, especially with kids. Music is the great equalizer."
The music wasn't the only thing the made the show popular. "Glee showed kids that being who they are is awesome and cool," she said. "If you want to be in the school musical, that's cool. If you're gay, that's cool. If you're the only Asian kid in school, that's cool. It taught kids that you won't be ridiculed, and quite the opposite, that you will be embraced for what you bring to the party that makes you different from everyone else."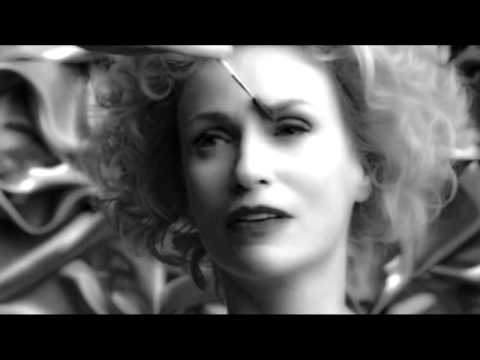 To create a series like Glee, Lynch said, "it really takes a village. Our music director Adam Anders, and our vocal arranger, Tim Davis, had a great team."
The staff of Glee literally worked around the clock to meet the production schedule. "All the music was mixed in Sweden because Adam is from Sweden and was living there. We could arrange and record during the day, and everything was mixed while we slept in the United States. Everything was ready when Adam woke up in the morning. It was a 24-hour operation. Isn't that crazy? That's how it all got done."
Overall, Lynch said, "for me, working on Glee wasn't a challenge. I had a lot of monologues, and there's the logistics of getting all of those lines into your head and out of your mouth. But it was a complete joy."
Like the characters on Glee, Lynch has learned a lot about herself through the performing arts. "When I was in a show called The Real Live Brady Bunch I was going through a really tough time. I was about to get sober (I didn't know it at the time). But working on that, I was laughing so hard, and it was the most healing laughter. I'm a completely different person than I was then."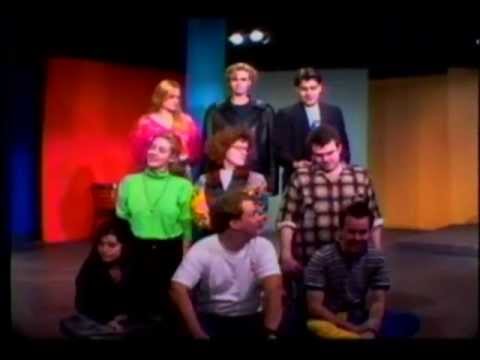 While Lynch has continued to act and sing throughout her career, starring as Mrs. Hannigin in a recent Broadway revival of Annie "kind of reignited the fire to be on stage again because I hadn't been on stage in decades," she said.
"I stepped into the role so it's like getting on a train that's already moving fast and you have to find your footing," she said. Lynch prepared for the role in L.A., first by learning her songs, then by working with the production's choreographer and the music director. "I also watched the video over and over again to get the blocking and choreography because I wanted it to be in my body before I even started. So by the time I had my 'put in' rehearsal in New York, I knew what I was doing."
Lynch has since developed her own cabaret act, See Jane Sing, which she brings to Chicago for performances at the Civic Opera House on Friday, June 17 and Saturday, June 18, 2016. She was invited to perform there after meeting soprano Renée Fleming, who serves as Lyric Opera of Chicago's creative consultant. At the time they met, Jane said, "I hadn't seen an opera," though recently, she continued, "I saw A Street Car Named Desire in L.A. with Renée. It was amazing."
For See Jane Sing, Lynch teams with, "Kate Flannery, from The Office, who is a great friend, and Tim Davis, who I knew from Glee. He's got a beautiful voice and he's gorgeous – he's kind of our Lyle Waggoner, if you will. We've been touring the last year-and-a-half, and it's a blast."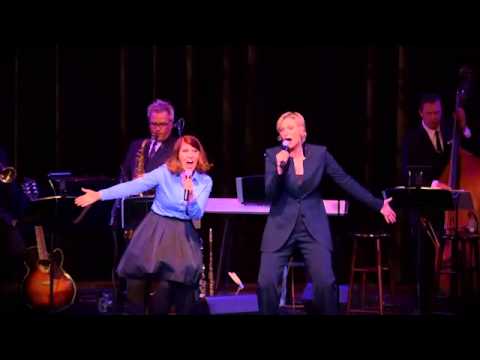 Much like Lynch's own tastes, the music on the program is eclectic. "We're all over the place. I'm all over the place. I love classical music. I listened to WFMT in when I was in Chicago, and I just love it. It's so relaxing and moving; sometimes I'm even moved to tears. But I like all kinds of music from Broadway tunes to pop songs from the 1970s and 1980s." In the show, she said, "We cover everything from Irving Berlin to Nicki Minaj."
Lynch is especially glad to bring some laughter and music to Chicago audiences given recent world events. "There's a lot of darkness, but there's also a lot of laughter and light."
For more information about Jane Lynch and upcoming performances of See Jane Sing, visit her website.