"Since the advent of the nuclear age, we've developed the capacity to destroy ourselves. We can commit mass mutual suicide. We can now do this in a number of different ways," cellist Yo-Yo Ma reflected in a recent interview.
"But with the power of the human spirit, we can all work collectively together to not have horrible things happen," he added with hope. "We have to do the work that's in between. The greatest possibility of what a Steve Jobs or a Michelangelo or a Leonardo Da Vinci can create is kind of like a goal post of what we should all aim towards, because if we don't aim for something like that, we can all just slide."
Ma's goal? To bring people together through music. To help him achieve that, he founded Silkroad, a non-profit organization that serves as an incubator for intercultural exchange through music. The Silk Road Ensemble brings together musicians from around the world and has been touring the world since 2000. Since then, Ma said, "I think the thing we've learned about the human spirit, or at least what activates it, is common values. Our message is very simple: we build bridges, not walls."
Building bridges is imperative for a group as diverse as the Silk Road Ensemble. "We're all immigrants but yet we're welcomed to the United States as our home," Ma explained. "The diversity within our group uses that hosting of a country that allows us to express ourselves and to actually give something back and to show that diversity is our greatest creative spirit."
In over 15 years, the ensemble has been guest of and host to many institutions and artists. Ma said that Silk Road's recently released album, Sing Me Home, "is all about that – the idea of being a good guest or a good host." He continued, "Within the ensemble, we all have a different sense of home, different favorite pieces. We can all be leaders, and we can all be followers. Let's each take a turn. Take us to your favorite song."
Sing Me Home features a range of works, including arrangements of folk songs from around the world like the American "St. James Infirmary Blues" (watch below) and the Macedonian "Sadila Jana."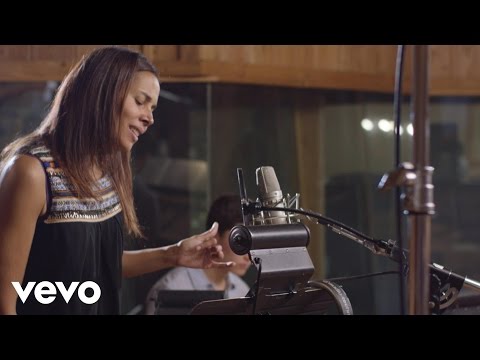 By presenting music from around the world on a single album, Ma hopes to ask questions like, "How do you invite someone into your home? What is your home? What do you want to show someone when they come home? Are you going to just say, 'Hey, relax, do nothing'? Or, do you have something to say? How do you act as a guest? Do you put your feet on the table? Do you go straight to the fridge? Do you comment on something you see that's nice? Do you comment on what effort someone might've made to make it nice for you to be there?"
Ensemble member  Cristina Pato, who plays the gaita , or Galician bagpipe, said, "The producer put this together in such a democratic way. He actually listened to each one of us trying to prove that what we have in our homes is valuable elsewhere. This album proves that."
But for the Spanish-born Pato and other musicians in the ensemble,  proving the value of their native music has not always been easy. When Pato decided to share her passion for the gaita through genre-defying collaborations and became a pop star in her home country, some criticized her for selling out.
"I've been trying to find my own voice ever since I was born. You have to understand that in the case of instruments that represent a very specific part of the world, you also carry a responsibility with it. I grew up in a generation when bagpipes became the most popular right after Franco died," she explained, "and everything that had to do with the instrument had to be explained in a political way."
"Now we live in a time where you can just be yourself with your instrument, and find meaning with what you think you have to share with the world without the need to explain it. I can," she said confidently, "especially since I moved here and started working with the Silk Road Ensemble. That seems to be the common story with some of us in the group."
Oscar-winning filmmaker Morgan Neville wanted to tell those stories and created a documentary, The Music of Strangers, as a companion to Sing Me Home. For several years, Pato said, "he followed five of the members of the ensemble, including Yo-Yo Ma. Through that journey of discovery of many homes, he tells the story of how powerful the language of culture is, in giving us meaning and ways of communicating and dealing with life." The film premieres June 10.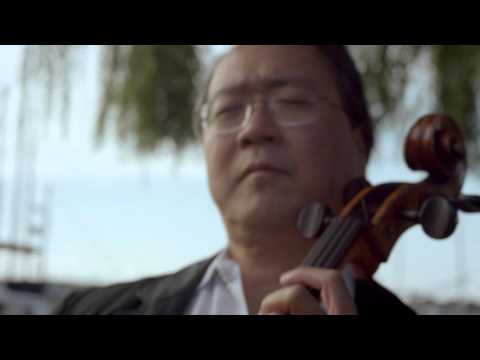 During filming, Pato said, Neville almost "became an ensemble member in the process. Somehow when you have all these people traveling with you from China to Turkey to Spain to all parts of the U.S., they become a part of the family too. There are moments that you totally forget that the film crews are around."
Ma confessed, "We learned a lot about one another through the interview process. I didn't know many things about Kayhan Kalhor and what his life was like, and he said things to the camera that I have literally not known." Kalhor, who plays the Perisan kamancheh, reveals in the documentary that he worked in restaurants and drove cabs to make ends meet when he first arrived in New York City. Stories like these, Ma said, "give us a sense of the fluidity of life that I think we've all experienced. We've all experienced the highs and lows of life – all of us. And sometimes that happens within minutes."
Though the Silk Road Ensemble makes the entire world its home, one place it loves to visit is Chicago. Silk Road musicians return to Symphony Center for a collaboration with the Chicago Symphony Orchestra Sunday, June 12, 2016 for a program titled A Distant Mirror.
Ensemble member and cellist Mike Block, who created original arrangements of some of the music to be presented, said, "We are celebrating the 400th anniversary of the deaths of Shakespeare and Cervantes. We tried to draw inspiration from their time, but we looked all over the world. The music that was happening in Europe at that time was different than what was happening in the Middle East or China. So we're trying to find connections among cultures."
Fitting with the broader mission of Silk Road, Block also hopes the program helps audiences make connections to what is happening in the world today. "Shakespeare's time was full of momentous change in the world. The two responses to change are often fear or creativity. Looking at people like Shakespeare and Cervantes figures who seized the opportunity to be creative, we hope people see that today we're also going through momentous changes. We want people to embrace creativity and the connections that can be made among cultures as an antidote to fear."
A Distant Mirror contains music from every corner of the globe. Hanacpachap, for example, is "based on an Incan chant which is the oldest written example of vocal polyphony from the New World," Block said. Another piece on the program, Nikriz Pesrev is composed by Ali Ufki Bey, who was "born in Poland and immigrated to the Ottoman Empire. He dedicated himself to learning about Turkish culture. He became a legendary, beloved composer even though he was from another place." The program also features music by living composers, including Colin Jacobsen's Persian-inspired piece, Mirror for a Prince, and Saidi Swing, inspired by Egyptian rhythms and composed by Ensemble percussionist Shane Shanahan.
Aside from the repertoire, the program is also unique because of the instrumentation: cello and percussion. Joining Yo-Yo Ma and Michael Block is an all-star group of cellists including Jeffrey Zeigler, a former member of the Kronos Quartet, and Ashley Bathgate, a member of Bang on a Can All Stars, as well as CSO cellists Loren Brown, Richard Hirschl, Katinka Kleijn, and John Sharp. Silk Road percussionist Shane Shanahan and CSO percussionist Cynthia Yeh complete the roster. "We presented A Distant Mirror at Tanglewood, though Yo-Yo and I are the only returning musicians, so everyone is bringing something new to the experience," Block said. "It's really a wonderful opportunity for us all to connect since we all come from such different worlds."
Learn more about the Silk Road Ensemble, including about Sing Me Home and The Music of Strangers, on their website. Learn more about A Distant Mirror presented by visiting the Chicago Symphony Orchestra's website.