Peter and the Wolf, with story and score by Sergei Prokofiev, has introduced countless children to classical music. Since it premiered in 1936, there have also been countless interpretations and reinterpretations of the piece. It has been narrated by everyone from Prokofiev's immediate family members, to great actors like Ben Kingskley and Patrick Stewart, to politicians like Eleanor Roosevelt and Bill Clinton, to musicians ranging from David Bowie to Jacqueline du Pré. Rocker Alice Cooper joined the illustrious list of narrators with the creation of a new, American version of this classic work: Peter and the Wolf in Hollywood.
Cooper joined the multimedia production company Giants Are Small to create both a recording and a downloadable app for iPhone and iPad Deluxe. The app offers an "interactive musical adventure," according to the website, in which "kids travel through a sculpted, painted, animated wonderland as they immerse themselves in great classical music, and try to save Hollywood from a wolf on the loose."
The Giants first began developing their 21st century take on Prokofiev's classic with the Los Angeles Philharmonic in 2008, presenting a first incarnation of the project to over 15,000 at Walt Disney Concert Hall. See how their interactive version came together in the video below: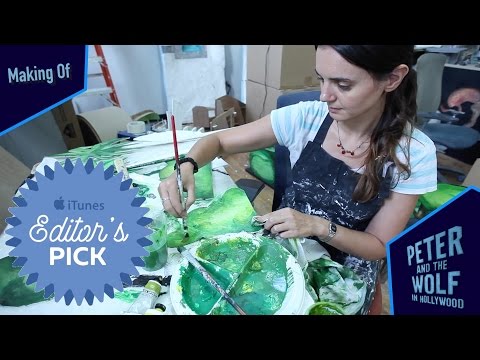 Cooper said in a recent interview that he's a lifelong fan of Peter and the Wolf and classical music. "When I was a child classical music was always around. My dad was a big band guy, he played saxophone, so we had a lot of big band around. Then in the 50s doo-wop came around and in the 60s the Beatles came around. But classical music was always there, it was always a mainstay."
Classical music has been such a mainstay in Cooper's career that he even incorporated Modest Mussorgsky's Night on Bald Mountain into his rock act. "It had that big gothic sound so we used to play the tape of it right before we would go on at the beginning of the Alice Cooper show," he said. "I always loved the power of that. It was always very stirring to me."
There are many connections between classical and rock, according to Cooper. "If you listen to prog rock – groups like King Crimson or Emerson, Lake & Palmer, or any of these really great prog rock groups – you can hear how much classical music is a part of the musician's upbringing. Procol Harum was almost pure classical rock. You can hear they were highly trained and listened to everything."  Given his life-long interest in diverse kinds of music, Cooper was thrilled to get a call from Giants Are Small to collaborate on a new Peter and the Wolf.
Cooper was also attracted to the project because he enjoys anything theatrical, and he was eager to try his hand at narrating the story and to have the "freedom to create voices" to match the characters. "I created a voice for Alice Cooper the character," he said. "I write songs for him and create shows around him, and that's not really me at all." So for Cooper, creating voices for Peter and the Wolf came as second nature.
"Once you decide on a character, you figure out the voice," he explained. "For example with the cat, once you decide he's going to be sleazy, everything becomes drawn out. He's very seductive. You know how cats hunt. They're not big and bold, they're sneaky. That's how I wanted the cat to be."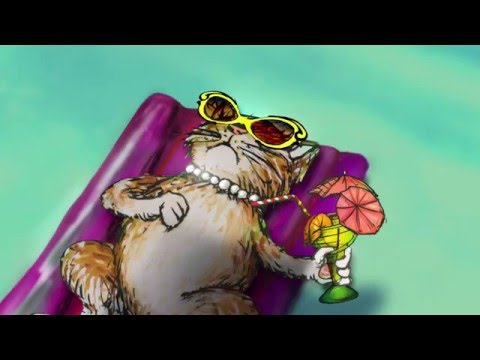 Because the story has been updated to take place in present-day Hollywood, Cooper was particularly glad to give the grandfather a distinctly American sound. "I went immediately for Tommy Chong of Cheech and Chong," he chuckled. "I just thought he would be the perfect guy for that. They're old friends of mine, so I don't think he minded that I borrowed his voice for that. I wanted him to be all like, 'Hey man, that's coooooool,' because that's what an old hippie in Los Angeles would sound like."
By updating the story, Cooper and the creative team hope that Peter and the Wolf in Hollywood can entertain and educate young people. "If I were a young kid today, I would look at the wolf as being the bully," Cooper said. "The kid is the one character in the story who is not afraid of the wolf. He chases the wolf and confronts the wolf. So I like thinking of the kid as confronting a bully."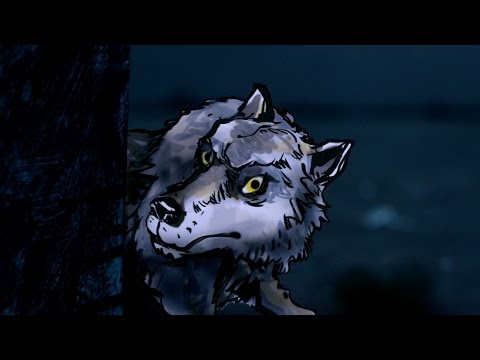 "We're all going to relate to Peter a different way," he said. "I think everyone will identify with him, but they'll have to ask how they would handle the situation. Maybe kids in this generation can gain some courage from the story if they view the wolf as a bully, and maybe they'll learn to stand up to bullies instead of being afraid of them."
Learn more about Peter and the Wolf in Hollywood here.