Some of today's most forward-thinking musicians have received their training at one of the most unlikely of places: the Smithsonian's National Zoo in Washington, D.C.
A romp of Asian small-clawed otters displayed their knack for improvising on a Casio keyboard provided to them as part of the zoo's Animal Enrichment program.
The Zoo "gives animals the opportunity to use their natural abilities and behaviors in new and exciting ways" through the support of donations.
Apparently, some animals are otter naturals at jamming out on the keys.
In the video below, we see the otters playfully experiment. One furry virtuoso seems ready to take center stage. Another otter eagerly adds a few high notes. But we see natural selection in full effect, and eventually the eager otter steps back to let the true artist take a solo.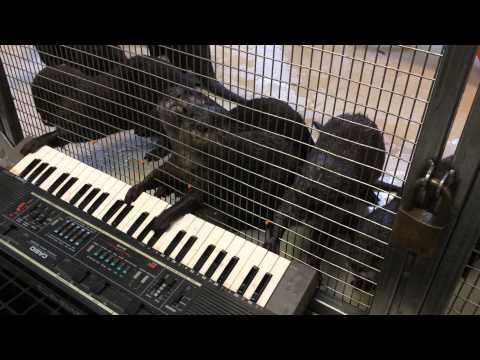 According to a report by NPR, the otters get to play the keyboard twice a month.