Tonight we'll experience a serendipitous celestial spectacle: a supermoon and a total lunar eclipse! There have been five supermoon eclipses since 1900, with the most recent in 1982. The next won't occur until 2033. Lucky folks in North and South America, Europe, Africa, and parts of West Asia and the eastern Pacific will be able to see this rare event, according to NASA.
As you're watching the skies, you need the perfect soundtrack! Composers from Beethoven to Bellini have been musically inspired by the moon and the nighttime. Compiled below is a little night music by your favorite composers, and perhaps a few pieces that may be new to you. Tell us your favorites in the comments below.
---
"Clair de lune" (Claude Debussy)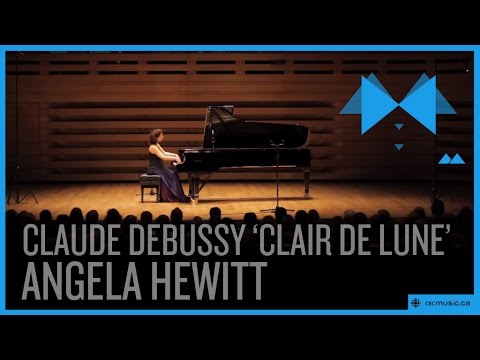 Undoubtedly the most famous piece of Debussy's most famous piano suite, Suite bergamasque, "Clair de lune" might also be one of the most famous pieces of moon music. Debussy's picturesque piece for piano was inspired by Paul Verlaine's poem of the same name.
Votre âme est un paysage choisi
Que vont charmant masques et bergamasques
Jouant du luth et dansant et quasi
Tristes sous leurs déguisements fantasques.
Tout en chantant sur le mode mineur
L'amour vainqueur et la vie opportune
Ils n'ont pas l'air de croire à leur bonheur
Et leur chanson se mêle au clair de lune,
Au calme clair de lune triste et beau,
Qui fait rêver les oiseaux dans les arbres
Et sangloter d'extase les jets d'eau,
Les grands jets d'eau sveltes parmi les marbres.
Your soul is a chosen landscape
Where charming masqueraders go
Playing the lute and dancing and almost
Sad beneath their fanciful disguises.
All sing in a minor key
Of victorious love and the opportune life,
They do not seem to believe in their happiness
And their song mingles with the moonlight,
With the still moonlight, sad and beautiful,
That sets the birds dreaming in the trees
And the fountains sobbing in ecstasy,
The tall slender fountains among marble statues.
---
"Borobudur in Moonlight" (Leopold Godowsky)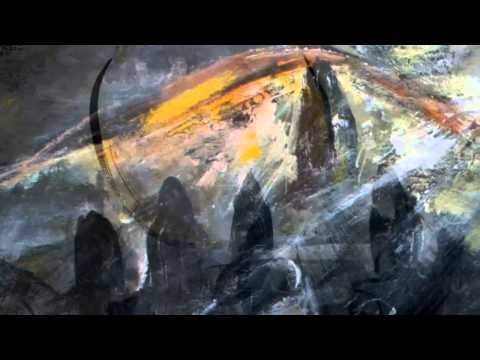 The Polish American composer Godowsky composed a curious set of piano pieces, Java Suite (Phonoramas), after he encountered gamelan music while he visited Java. His "Borobudur in Moonlight" is one of several picturesque works in the Suite. Borobudur is a 9th-century Mahayana Buddhist Temple in Magelang, Central Java, Indonesia, which has been designated as a UNESCO World Heritage Site. Since Godowsky lived contemporaneously with French impressionists like Debussy, who also composed moon music and were also inspired by South Asian music, "Borobudur in Moonlight" offers an interesting comparison to the more popular "Clair de lune."
---
 "Song to the Moon" (Antonín Dvořák)
The most famous excerpt from Antonín Dvořák's opera Rusalka , a Czech variant on the classic "Little Mermaid" fairy tale found in many cultures, is the "Song to the Moon."  In the opera, Rusalka, a water nymph, has fallen in love with a human Price whom she has seen by her lake while he was hunting. She tells her father she wants to become a human so that she can be with the Prince on land, despite her father's warnings. Rusalka asks a witch, Ježibaba, for help. She sings the famous "Song to the Moon," describing her love for the Prince.
Mesiku na nebi hlubokem
Svetlo tvé daleko vidi,
Po svete bloudis sirokém,
Divas se v pribytky lidi.
Mesicku, postuj chvili
reckni mi, kde je muj mily
Rekni mu, stribmy mesicku,
me ze jej objima rame,
aby si alespon chvilicku
vzpomenul ve sneni na mne.
Zasvet mu do daleka,rekni mu,
rekni m kdo tu nan ceka!
O mneli duse lidska sni,
at'se tou vzpominkou  vzbudi!
Mesicku, nezhasni, nezhasni!
O moon high up in the deep, deep sky,
Your light sees far away regions,
You travel round the wide,
Wide world peering into human dwellings.
O, moon, stand still for a moment,
Tell me, ah, tell me where is my lover!
Tell him. please, silvery moon in the sky,
That I am hugging him firmly,
That he should for at least a while
Remember his dreams!
Light up his far away place,
Tell him, ah, tell him who is here waiting!
If he is dreaming about me,
May this remembrance waken him!
O, moon, don't disappear, disappear!
---
"Moonlight" Sonata (Ludwig van Beethoven)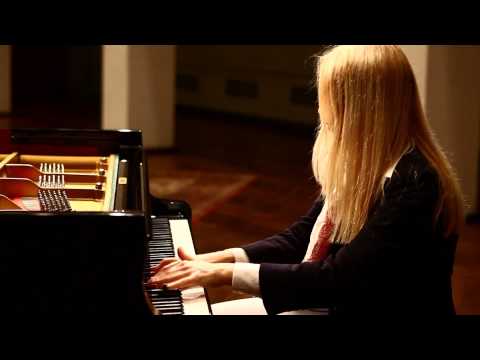 One of the most popular compositions for the piano to this day, the first movement of Beethoven's Piano Sonata No. 14 in C-sharp minor, "Quasi una fantasia" is known as the "Moonlight Sonata." Marked Adagio sostenuto, Carl Czerny, one of Beethoven's most accomplished students who is responsible for all of those tedious exercises your piano teacher made you play, said of the movement, "it is a nocturnal scene, in which a mournful ghostly voice sounds from the distance." Hector Berlioz called it a "lamentation."
The piece is well known to beginners, and though simple enough, has caused some debate among musicians and musicologists. The reason? Beethoven's performance indication that, "This whole piece ought to be played with the utmost delicacy and without damper[s]." The direction indicates that pianists are to depress the damper pedal throughout the movement. Though some argue that the pedal should be lifted on occasion to avoid dissonance, or that a compromise be made with either half pedaling or using the sostenuto pedal instead.
---
"Vaga luna, che inargenti" (Vincenzo Bellini)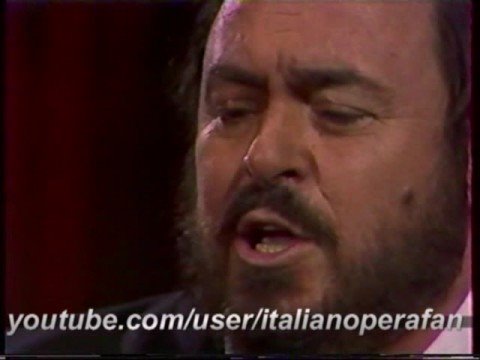 Bellini, the famous opera composer, set an anonymous Italian poem in this charming arietta. He published it along two other similar songs in his Tre aiette inedite. The piece is so simple and charming that it continues to enchant us today, just like the silvery moon. Composed in the bel canto style popular during Bellini's day, the piece focuses above all on simple, natural melody and simple, natural harmonies. Of course, it wouldn't be bel canto without a little bit of melisma. The composer adds occasional flourishes to embellish the otherwise placid and smooth vocal line. But, he doesn't pull out the fireworks like he might in a mad scene in an opera. After all, this is music for the chamber, and was issued as one of fifteen Composizioni da Camera in 1935 to celebrate the 100th anniversary of the composer's death. The simple elegance of "Vaga luna" has made the piece a favorite for modern voice teachers to introduce their students to bel canto style.
Vaga luna, che inargenti
queste rive e questi fiori
ed inspiri agli elementi
il linguaggio dell'amor;
testimonio or sei tu sola
del mio fervido desir,
ed a lei che m'innamora
conta i palpiti e i sospir.
Dille pur che lontananza
il mio duol non può lenire,
che se nutro una speranza,
ella è sol nell'avvenir.
Dille pur che giorno e sera
conto l'ore del dolor,
che una speme lusinghiera
mi conforta nell'amor.
Beautiful moon, dappling with silver
These banks and flowers,
Evoking from the elements
The language of love
Only you are witness
To my ardent desire;
Go tell her, tell my beloved
How much I long for her and sigh
Tell her that with her so far away,
My grief can never be allayed,
That the only hope I cherish
Is for my future to be spent with her.
Tell her that day and night
I count the hours of my yearning,
That hope, a sweet hope beckons,
And comforts me in my love.
---
"Notte placida e cheta" (George Frideric Handel)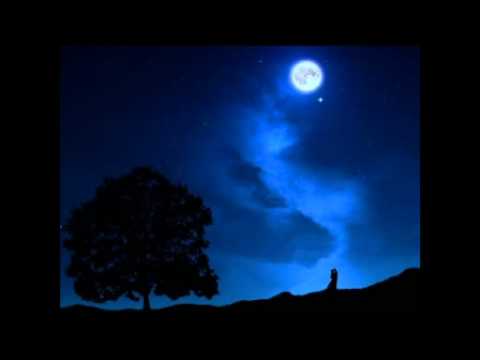 One of the most creative periods of Handel's career were his days training in Italy. There, he rubbed elbows with some of the most famous composers, musicians, and patrons of music of his day. Though Italian opera was popular all over Europe, Handel got to try his chops at composing in the Italian style by working directly with Italian artists, composing dozens of cantatas. The chamber cantatas are for both chamber orchestra and continuo, for a variety of voice types including solo and ensemble works. Some arias and ensembles from his Italian chamber cantatas were so successful that he reused them later in his operas. One very special cantata that Handel composed is "Notte placida e cheta" ("Placid and peaceful night"), a solo cantata con strumenti, meaning, for an ensemble larger than continuo alone. The cantata is full of peaceful, pastoral imagery of a placid night. In the first aria, the speaker describes the gentle breezes. The final aria is an up-tempo minuet, though still remains within the galant, pastoral mode that characterizes the opening of the cantata.
---
Eine kleine Nachtmusik (Wolfgang Amadeus Mozart)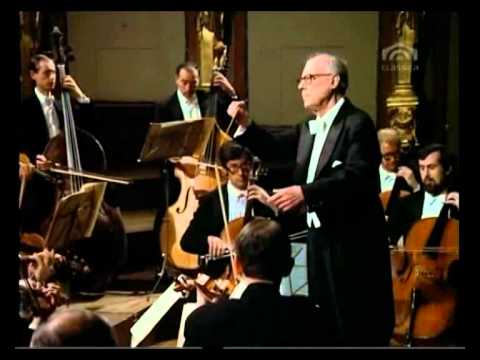 Mozart's Eine kleine Nachtmusik is so popular even today that it's been turned into a cell phone ring. Mozart composed the piece around the same time that he was working on Don Giovanni. He completed this work for string ensemble in Vienna, and called it a serenade. Music for the evening was often called a serenade. There was even a special genre of dramatic vocal music performed in the evening hours, usually outdoors, called the serenata. Mozart's Eine kleine Nachtmusik, unlike more placid pieces like Beethoven's "Moonlight" sonata, is ebullient. Certainly we can see why the piece was called "a little night music" if it was intended for festive gatherings just as the sun is setting and the moon is shinning, as laughter bubbles up to the stars and champagne bubbles in glasses.
---
Verklärte Nacht (Arnold Schoenberg)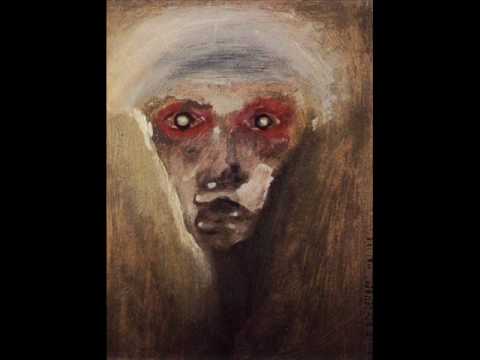 Verklärte Nacht is a representation of Schoenberg's early compositional style, and was considered Schoenberg's first important work. The romanticism of this string sextet may be surprising to those familiar with Schoenberg's later atonal twelve-tone style. As it happens, this composition is romantic in more ways than one: Schoenberg composed it after meeting his future wife, Mathilde von Zemlinsky. But it was chiefly inspired by Richard Dehmel's poem of the same name, excerpted below.
Zwei Menschen gehn durch kahlen, kalten Hain
der Mond läuft mit, sie schaun hinein.
Der Mond läuft über hohe Eichen;
kein Wölkchen trübt das Himmelslicht,
in das die schwarzen Zacken reichen . . .
Ihr Atem küßt sich in den Lüften.
Zwei Menschen gehn durch hohe, helle Nacht.
Two people are walking through a bare, cold wood;
the moon keeps pace with them and draws their gaze.
The moon moves along above tall oak trees,
there is no wisp of cloud to obscure the radiance
to which the black, jagged tips reach up . . .
Their breath embraces in the air.
Two people walk on through the high, bright night.
---
Ballet de la nuit (Jean-Baptiste Lully)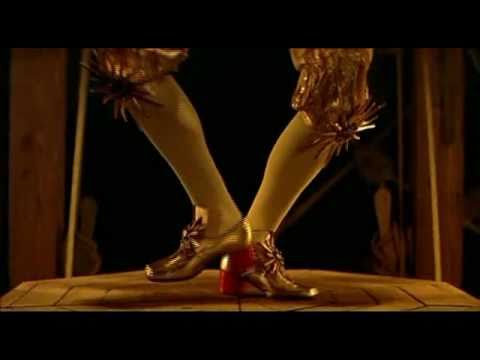 Jean-Baptiste Lully, the Italian composer who came to define the French baroque style in seventeenth century, composed an epic, thirteen hour long ballet that lasted all night, Ballet de la nuit. This ballet de cour was composed of four elaborate tableaus that depict the four stages of night. In the first, night arrives, and the action depicts end of day activities. The second depicts evening entertainments, while the third depicts the fantasies and horrors that happen in the dark of night. In the fourth, dawn arrives. The spectacle took incredible resources to mount, and the production materials were meticulously documented in a deluxe, presentation style manuscript that features 10 scenic and 117 costume designs. Another manuscript copy contains 119 costume designs! Of course, Louis XIV, the sun king, appeared as Apollo, the sun – one of his most famous and favorite guises.
---
"Der Hölle Rache," from The Magic Flute (Wolfgang Amadeus Mozart)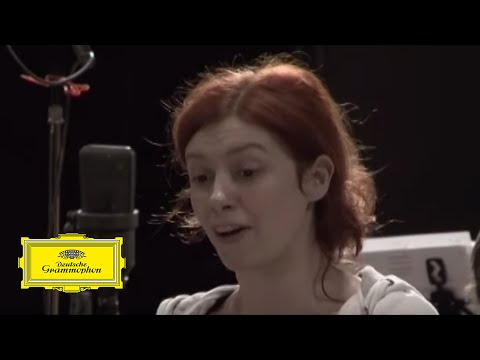 One of the most famous arias in all of opera is the Queen of the Night's virtuosic "Der Hölle Rache kocht in meinem Herzen" ("Hells' vengeance boils in my heart"). In this aria, we see a very, very, dark side of night! The Queen of the Night's coloratura stretches so high, the singer must truly shoot for the moon. The vocal range of the piece spans two octaves, from F4 to F6.
Der Hölle Rache kocht in meinem Herzen,
Tod und Verzweiflung flammet um mich her!
Fühlt nicht durch dich Sarastro Todesschmerzen,
so bist du meine Tochter nimmermehr.
Verstoßen sei auf ewig,
verlassen sei auf ewig,
zertrümmert sei'n auf ewig
alle Bande der Natur.
wenn nicht durch dich Sarastro wird erblassen!
Hört, hört, hört, Rachegötter, hört, der Mutter Schwur!
The vengeance of hell boils in my heart;
Death and despair blaze around me!
If not by you[r intercession] Sarastro feels the pains of death,
Then you will be my daughter nevermore.
Outcast be forever,
Forsaken be forever,
Shattered be forever
All the bonds of nature
If not by you[r intercession] Sarastro turns pale [in death]!
Hear ye, hear ye, hear ye, gods of vengeance, hear the mother's oath!
---
Masquerade Suite (Aram Khachaturian)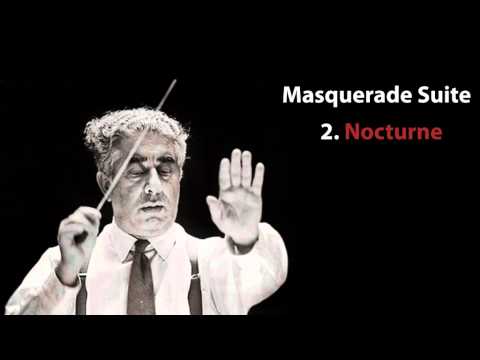 Originally, Khachatrian composed the Masquerade as incidental music for a play of the same name by Mikhail Lermontov that premiered at the Vakhtangov Theatre in Moscow in 1941.  Unfortunately, Masquerade would be the last production staged at the theater since the German invasion of the USSR cut the run of the production short. However, the five movements of incidental music that Khachaturian composed have lived on as a suite. His Nocturne, the second movement, is an incredibly colorful depiction of night.
---
Il combattimento di Tancredi e Clorinda (Claudio Monteverdi)
Though night music occasionally figures into Monteverdi's music, one of the most mystical pieces he composed set during the night is the dramatic cantata Il combattimento di Tancredi e Clorinda (The battle of Tancredi and Clorinda). The scene is taken from Torquato Tasso's epic poem Jerusalem Delivered, set during the crusades. In Il combattimento, Tancredi, the leader of the Christian army, encounters Clordina, a beautiful Saracen warrior, in the middle of the night. Though in love with Clorinda, Tancredi does not recognize Clordina because she is clad in armor and because her identity is obscured by the night. The two challenge each other to battle, and ultimately, Clorinda is mortally wounded.
Though called a "madrigal" (it appears in his eighth book of published madrigals), the piece is extremely dramatic. The primary singer in the piece is not Clorinda or Tancredi, but an unnamed speaker who narrates the action. This would enable performers to enact the battle that the narrator describes, being fully engaged in combat without needing to simultaneously sing. Still, Clorinda has a touching solo at the end when her soul escapes. The string accompaniment to the music was revolutionary in its use of pizzicato and tremolo – some of the earliest appearances in notated music of either technique.
---
Symphony No. 7  (Gustav Mahler)
The opening theme of this symphony came to Mahler when he was canoeing with his wife on the lake near his summer home, in Meiernigg. But this symphony isn't exactly the soundtrack to a romantic outing. In fact, it is one of Mahler's most brooding, grotesque, and puzzling symphonies, and it was not well received during its 1907 premiere. The second and fourth of the symphony's five movements are entitled Nachtmusik, bridged by a spooky third-movement scherzo. He based the first Nachtmusik movement on Rembrandt's 1642 painting "The Night Watch."
---
Night on Bald Mountain (Modest Mussorgsky)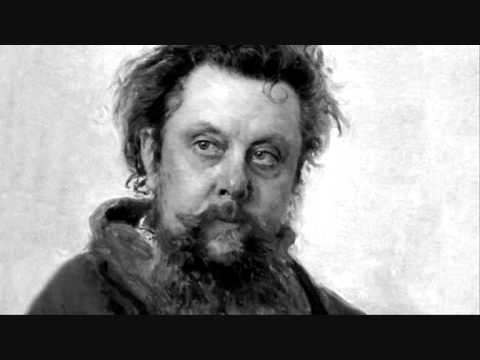 Mussorgsky's music from Night on Bald Mountain existed in many incarnations during the composer's life. Mussorgsky knew that the piece had musical merit, but its clumsy orchestration prevented it from gaining popularity. After Mussorgsky's premature death from alcoholism, Night on Bald Mountain was given second life in an 1886 arrangement by Mussorgsky's friend and colleague Rimsky-Korsakov. This arrangement is performed far more often today in concert, and a subsequent arrangement by Leopold Stokowski also became popular through the 1940 Disney film Fantasia.
---
La noche de los Mayas (Silvestre Revueltas)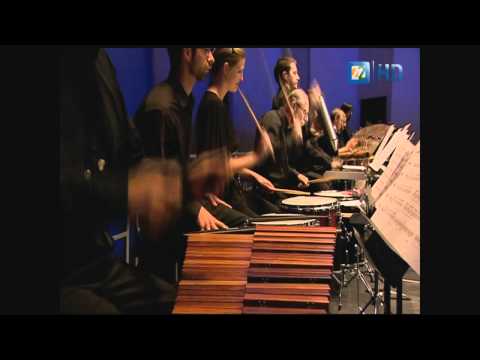 A violinist and conductor as well as a composer, Revueltas was a major figure in Mexican music in the early twentieth century. He once even added "actor" to his list of accomplishments, making a cameo appearance in a 1935 film as a piano player that gets caught in the middle of a shootout. La noche de los Mayas is also the fruit of his relationship with the movies: Revueltas composed the music for a 1939 film of the same name. His score has proved more enduring than the movie, and as more focus continues to be shed on Revueltas' work, the piece has been performed more and more frequently.
---
Tonight as you stare up at the eclipse, what music will you be listening to? Will you play any of the pieces we mentioned above, or are there other nocturnes, serenades, and moon music that you'll be playing instead? Tell us your favorite moon music in the comments below.