Composer Matthew Aucoin, whom the New York Times called "operas great 25-year-old hope," is about to premiere his latest work at the Lincoln Park Zoo in Chicago. His opera Second Nature was commissioned by Lyric Unlimited, a new initiative of the Lyric Opera of Chicago that brings opera to the community.
I visited Aucoin during some of his final rehearsals for Second Nature at the Zoo, where we spoke about the opera and how he feels about the Wall Street Journal asking, "Is Matthew Aucoin the Next Leonard Bernstein?"
Aucoin candidly responded, "Look, I think the only response is to laugh it off and to recognize that for people to reach for a name like Leonard Bernstein or – god forbid – Mozart, shows how big a gulf there is between classical music and the rest of the arts in our world."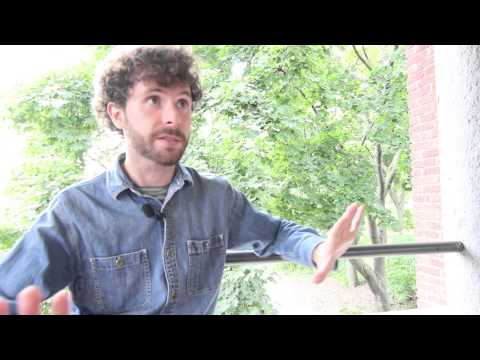 "When a young playwright is getting attention, no one says, 'Oh, this person is the next Shakespeare'", because it's assumed that most people have heard of Tom Stoppard. You can say, 'Oh, I see the Stoppard influence there, the Sarah Kane influence' – whatever."
"But somehow, with classical music – because it is so heavily a culture of recycling tried and true, sugarcoated masterpieces – those are the reference points people have," he explained. "It's kind of absurd. So I certainly don't feel any pressure to make my music sound like Mozart's. What would that even mean for an American composer in the twenty-first century? So I'm doing my best to ignore it. . . . Everyone else is taken, as they say."
While Aucoin isn't trying to be the next Mozart, he is trying to bring opera to broad audiences through projects like Second Nature. Watch the video above to hear what he has to say about his new opera.
---
To hear more from composer Matthew Aucoin on his new opera, be sure to catch his interview with Eddie Arruza from our sister station, WTTW, on their website.
To learn more about upcoming performances of "Second Nature" and to reserve tickets, visit Lyric's website.