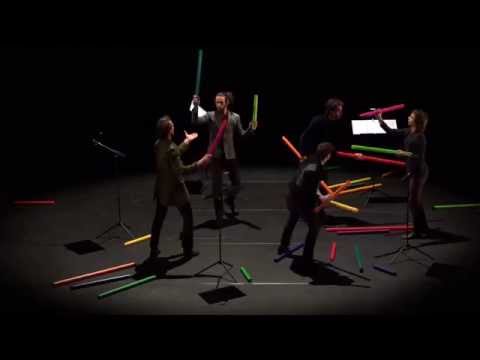 Les Objects Volants, a French juggling company, has transformed one of the most popular pieces of classical music, the Prelude No. 1 in C major from Bach's Well-Tempered Clavier, using Boomwhackers.
Les Objects Volants proves that Boomwhackers, musical tubes made to play certain pitches when they are struck, aren't merely toys with their tour-de-force performance.
Though many of the work in the Well-Tempered Clavier are some of the most difficult in the keyboard repertoire, Prelude No. 1 is easy enough for a beginner to play.
But, Les Objects Volants has used this elegant yet emotive Prelude as a way to show their virtuosity with a different art: juggling.