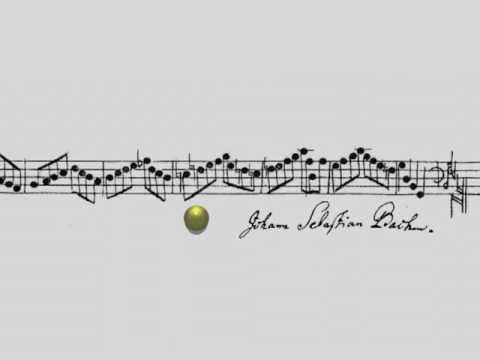 josleys — January 17, 2009 — The enigmatic Canon 1 à 2 from J. S. Bachs Musical Offering (1747), The manuscript depicts a single musical sequence that is to be played front to back and back to front.
Video by Jos Leys (http://www.josleys.com) and Xantox ( http://strangepaths.com/en/ )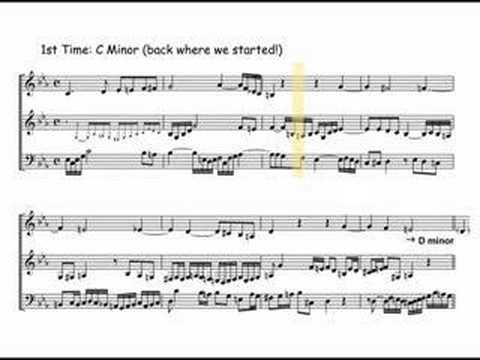 MMmusing — March 02, 2008 — Canon a 2 per Tonus, from Bach's "Musical Offering." The top voice plays a version of the tune given to Bach by Frederick the Great. The other two voices are in 2-part canon, with the bottom voice leading and the middle voice following a measure later and a fifth above. The canon is designed so that it modulates up a whole step each time through; thus, after six times through, the music returns to C Minor where it began, but an octave higher.
This recording, inspired by a suggestion in Douglas Hofstadter's "Gödel, Escher, Bach," uses the Shepard Tone technique, meaning that a lower octave is constantly being faded in for each voice while the upper octaves slowly fade. Thus, by the time C Minor is reached again, the lower octave has taken over; so we're back exactly where we started.