Instead of you, say thou or thee (and instead of y'all, say ye).
Rhymed couplets are all the rage.
Men are Sirrah, ladies are Mistress, and your friends are all called Cousin.
Instead of cursing, try calling your tormenters jackanapes or canker-blossoms or poisonous bunch-back'd toads.
Don't waste time saying "it," just use the letter "t" ('tis, t'will, I'll do't).
Verse for lovers, prose for ruffians, songs for clowns.
When in doubt, add the letters "eth" to the end of verbs (he runneth, he trippeth, he falleth).
To add weight to your opinions, try starting them with methinks, mayhaps, in sooth or wherefore.
When wooing ladies: try comparing her to a summer's day. If that fails, say "Get thee to a nunnery!"
When wooing lads: try dressing up like a man. If that fails, throw him in the Tower, banish his friends and claim the throne.
~ ~ ~ ~ ~ ~ ~ ~ ~ ~ ~ ~ ~ ~ ~ ~
The following "reblogcast"
is a tribute to Shakespeare's birthday
which we posted on WFMT's "Off Mic" Production blog
last year on April 23rd, 2009.
~ ~ ~ ~ ~ ~ ~ ~ ~ ~ ~ ~ ~ ~ ~ ~
Earlier this week, Mayor Richard M. Daley announced that April 23, Shakespeare's 445th Birthday, will be Talk Like Shakespeare Day, an occasion for Chicagoans to bring the spoken words of Shakespeare into their daily lives. "On his 445th birthday, Shakespeare still speaks to the people of Chicago through timeless words and works," said Mayor Daley in his formal city proclamation." On April 23, I encourage citizens to celebrate Shakespeare by vocal acclamation, through his words."
Chicago Shakespeare Theater will mark the occasion as well. "We're asking our artists and audiences to find a moment to bring Shakespeare into their daily discourse-even if it's just asking a coworker to pass 'yonder stapler,'" said Artistic Director Barbara Gaines. "This is someone who literally, single-handedly, introduced at least 2,000 words to the English language that we still use today. We wish him a very happy birthday."
Some of those 2,000 words include some pretty colorful bluster and insults, as documented in great and random detail
on this website, no doubt operated by someone with a surplus of time on their hands. For those of you looking for more of a Do-It-Yourself experience, leave it to the folks at MIT to have a Shakespeare Insult Kit.
There seem to be countless renditions of the Bard's creative output out there. Here are just a few examples, from the mirthful and merry to the sublime. If you have some favorites not posted here, by all means, please let us know!
Be large in mirth; anon we'll drink a measure the table round,
Louise
~~~~~~~~~~~~~
The Beatles present a version of "Pyramus and Thisbe" from A Midsummer Night's Dream on this 1964 British television program.

Here's "Brush Up Your Shakespeare" from the 2001 Broadway revival of Cole Porter's Kiss Me, Kate.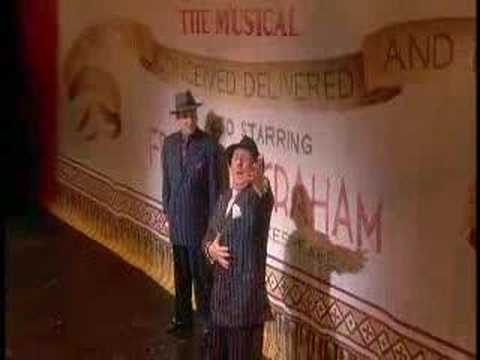 Sesame Street: Soliloquy On B by Patrick Stewart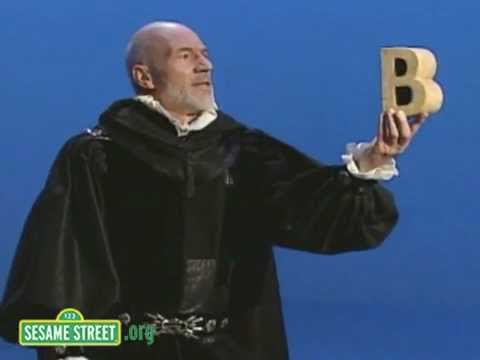 Judi Dench is the sleep-walking Lady Macbeth in the 1979 TV version of the Trevor Nunn production by the Royal Shakespeare Company. Denyse Alexander is the Gentlewoman and John Woodnutt is the Doctor.

And here Lady Macbeth is portrayed by Shirley Verrett in this scene from Act 4 of Verdi's opera. This is from the Claudio Abbado and Giorgio Strehler la Scala production from the 1975/76 season.

Dance partners Rudolf Nureyev and Margot Fonteyn portray Romeo and Juliet to Prokofiev's classic score in this 1965 Royal Opera House presentation.