Podcast: Play in new window | Download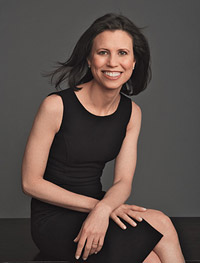 Recently, an article in the New York Times Op-Ed Section by Joanne Lipman caught our attention. The former Editor-in-Chief of Condé Naste Portfolio Magazine wrote a loving tribute to her former high school orchestra director, Mr. Kupchynsky.
We had Victoria Lautman, host of WFMT's Writers on the Record, read the essay on air and then I sat down with CSO violinist Melanie Kupchynsky (daughter of Mr. K, the orchestra director) and Joanne Lipman (from New York) to talk about the large response the article garnered from NY Times readers.
Photo: Writer Joanne Lipman
Broadcast with permission of the New York Times, Copyright 2010.